Sick can not begin to describe how I have felt this past week.
Let's see...
*Junky*Beastly*Atrocious*Lousy*Godawful*Gross
*Icky*Grody
(yes, I said "grody"! So totally 80's
)

*Cruddy*Bottomed Out*Lifeless*Just Plain Crappy!
YEP! That's more like it.
Like most mom's, I do not scurry off to the doctor every time I get a sniffle or a scratchy throat. BUT this time... I was taught a lesson for that bad habit. In the form of an upper respiratory infection from hell.
So I spent the last several days in bed coughing, hacking, wheezing and hurting from my chest up.
No worries!! I had company...
LOVE THIS DOG!
Now that I am ALMOST back to the living... my sexy smokers voice and I have a whole lot of catching up to do.
First of all I am so jealous, but congrats to Denise for winning the awesome loot from
Candy Hearts
. You can read all about it by clicking on the CH logo.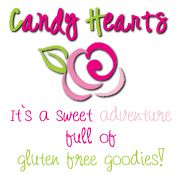 I could have OBVIOUSLY used the custom blog header from
Dotty Dot Dot
. In need of a little help over here! I did find this awesome background over at Dotty Dot Dot AND part of my header(which is still a work in progress) so maybe there is still hope for me yet.
On a good note... there seem to be giveaways going on everywhere... Have you entered
Hallie's
?
This is the absolute cutest pouch I have seen in my life. I always recommend it to fellow D moms with girls.
It could
soooo
be yours!! Unfortunately, Justin will not go for the pink zebra style(not sure why??). Meaning we will have to choose a boy design if we win, but I wanted to put it out there that this will ALWAYS be my favorite.
DON"T FORGET!
Head on over to The Princess and the Pump(click logo) and sign up for your chance to snag a pretty awesome prize.