Today's topic: Awesome thing(s) you've done because of Diabetes.
I am sure this is not.at.all what Karen had in mind for today's topic, unfortunately, yesterday's blogger incident has me a tad behind. There is a cute ending to this short story and something that even happened only because of D, so I am positive you will survive.
Once upon a time in dreamland... I cooked in the mornings. But its too cRaZy around here in the mornings for me to keep up with my Betty Crocker like ways. Soooo...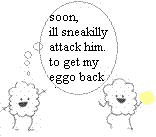 We are an Eggo family during the week. We were that way before D came along and it was only a few short days before we were back on the Eggo's after D came into our lives. AND his blood sugar cooperates better with Eggo's than with cereal.
So this is how it happened...
Justin's typical breakfast consists of two Eggo's that add up to 32 carbs. However, this morning there was only one chocolate chip Eggo left and he wasn't "feelin" another flavor. No problemo... popped it in the toaster oven... ding... top it with whip cream, extra mini chocolate chips and call him to the table.
I grab the Ping remote and enter the info to bolus as I grab my cup of function
coffee.
As I am stirring my stomach drops. I bolused him for the usual 32 carbs rather than 16 for one.
OH SHIT!!
(me)

Justin
(insert what I did)
can you go ahead and have a strawberry waffle or something too??
(J)
No, I don't want one.
In disbelief that he just cant eat another damn waffle... I start to look around for 16 carbs of something.
(

me/

Anthony)
How about a brownie?

<------

this is the part that would not be happening at 6:30 in the morning if it weren't for D.
(YAY for Justin!)
(J)

Okay!
Yeah, of course!!!
So as he starts eating the brownie, he says...
"Mom, d
on't worry, its a small price to pay for my safety"
Anthony and I just looked at each other and laughed. Crazy kid!!!
Once again... Justin has survived my parenting skills and the torture of me "forcing" that brownie down his over bolused throat.
Happy Friday
(Its still Friday... I made it!!!)