I had a great weekend! Wanna hear about it?
Well... Friday we dropped Leighanna off at Girl Scout encampment for the weekend. We didn't have to pick her up until Sunday.
Anthony went to Festival of Speed, leaving Jusin and I to hang out. It was quiet, it was just me and my favorite guy, and that was just fine with me.
On Saturday... we got up and daddy went and bought doughnuts. Justin was thrilled of course and I sure ate my share ;)
Then, Justin and Anthony took off to the Air Show. Justin was in hog heaven!!
Mama on the other hand... was left all to herself at home in a quiet house. I will not complain

Here is where it gets better.
Saturday night... I strapped on my pink shoes, a good pair of jeans, some make up and headed out to meet
Misty
. This is not the first time Misty and I have wreaked havoc on the town... remember we went to
Chicago
.
Don't we look like a couple of trouble makers??
I know... the eyes gives our evilness away!!
Nooo- Misty is super sweet. Her family was hanging out at Disney and I was lucky enough for her to sneak away for a few hours to have dinner with me.
Then... Sunday prooved be be just as good. Justin and I had the chance to meet up with
Andrea, Cale
and their family. Justin was SO excited to meet a D-friend... "who is actually a boy". And Andrea is just more proof that D Mama's are the best!!!
Look! My eveil eyes are gone... that must mean that Misty is the bad influence ... lol! I'm kidding!!!
Writing this post also reminded me that I never posted about my meet up with
Nicole
not to long ago. How could I do that... cause Nic RoCkS!!!!! Seriously!!!
Nicole's family was here to visit Disney too. The mouse and I have a deal... he gets them here and I beg them to meet up with me :)
Having your child diagnosed with Type one can be heartbreaking, challenging and down right exhausting. However, t
hrough all the crap we deal with because of D, one thing is for sure... I have met some wonderful friends. I consider them family. I only hope that I give them at least half of the love and support that they give me.
Because without them... I would be insaine.
I will leave you with this quote...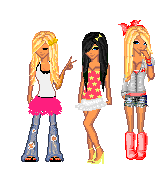 "Even though we've changed and we're all finding our own place in the world, we all know that when the tears fall or the smile spreads across our face, we'll come to each other because no matter where this crazy world takes us, nothing will ever change so much to the point where we're not all still friends."