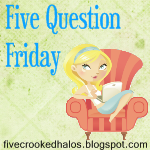 To learn more about 5QF go
HERE
1. Do you have siblings and are you close with them?
Do you really think its wise to try and recreate perfection??
HAHA!! I'm just kidding!
It's more like... would it be good to have another being even remotely like me?!?
For Serious!!! When they say "she broke the mold"... they were talking about this chick right here
It's bad enough they allowed me to have offspring!
2. Would you rather be slightly UNDER weight or slightly OVER weight?
Under! But maybe that's because I never have been and I would like to know how it feels like to skinny dip rather than chunky dunk.
3. What's your favorite State Fair food to splurge on?
Two words...
ELEPHANT EARS!!!!
(and this would be the problem with question two!)
4. What are your thoughts on your kid(s) going to school in a few weeks?
Can they start tomorrow?
5. Pool or Ocean?
I like to sit by the ocean and swim in the pool because every time I swim in the ocean I get sand in the... I get sand in my... I get sandy. It's not pleasant.
And lets take a look at what the "extras" from last week...
Laura asks...

Will you take my children?

Absolutely!! Super Nate can pee in my back yard anytime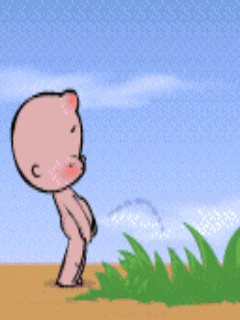 I think he's just trying to conserve water.
Alexis says...

"Vegas better get ready for us

!" I'm not so sure Vegas can handle us... but I wanna come anyways :)
Reyna asks...

"Am I insulting "strippers" by calling them "Hos?
I most certainly did not mean to call you a "Ho".

You are probably one of the very few people in the world that could get away with calling me a "Ho" :)
Although, I do think we all would pimp ourselves out for a working Pancreas don't you?!

Good point! Would that make us "Ho-creases" or Pancre-ho's?
Amy says...

How about a vow renewal while wearing your ho shoes? A little reception where the dress code isn't black tie, but it does include ho shoes? C'mon, you know you want to...

That would only make it so I couldn't run fast. Not sure how I feel about that.
Un-Apologetic Diabetic says...

"my boys won't even handle the spider smushing around here"

OH! Trade them in girl... trade.them.in!!!
Denise asks...

Where would you run...and for how long?

That's a good question! I would go visit all my favorite D-friends

<----

Awe look! She can be sweet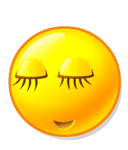 Thank you to everyone else for the sweet comments. I love you guys too. Keep the extra questions coming... I love those the most.